How to Export iPad Safari Bookmarks to Computer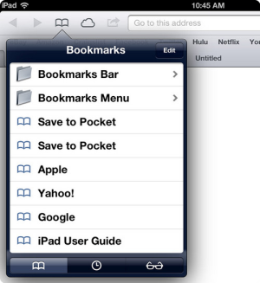 As an iPad addict, I always like to use my iPad to do almost all the Internet things instead of using computers. Take Web surfing as an example, unlike traditional PC, admit it or not, iPad just makes it far more convenient to browse the Web and save bookmarks due to its high portability and performance. As a result, I found I have already stored tons of Safari bookmarks on my iPad which makes it inconvenient for me to find those bookmarks later on my PC that Safari is not available there. It's necessary for me to export those iPad Safari bookmarks to my computer in case my iPad is broken down or when it's not at hand.
I know I'm not alone as more and more people are tending to use iPad for Web browsing. If you are the one who also surf a lot with Safari on iPad, you may follow the steps here to export your Safari bookmarks from iPad to computer in just a few minutes. Since the iPad Safari browser doesn't allow us to extract bookmarks to PC directly, we'll need a professional extractor to do this.
iPad Data Recovery, also known as iPad data extractor, is designed to help iPad users export Safari bookmarks and other files saved on iPad to PC.
How to Transfer Safari Bookmarks from iPad to PC
Step 1. Download and install iPad Data Recovery
iPad Data Recovery is available in two editions: iPad Data Recovery for Mac and iPad Data Recovery for Windows. You can download either of the versions for free according to your computer system requirements.
Step 2. Connect iPad to computer to scan iPad
After launching iPad data recovery program, connect iPad to computer. For iPad Air/iPad Mini/iPad with Retina Display/New iPad/iPad 2, you can simply click "Start Scan" to let it scan your iPad data.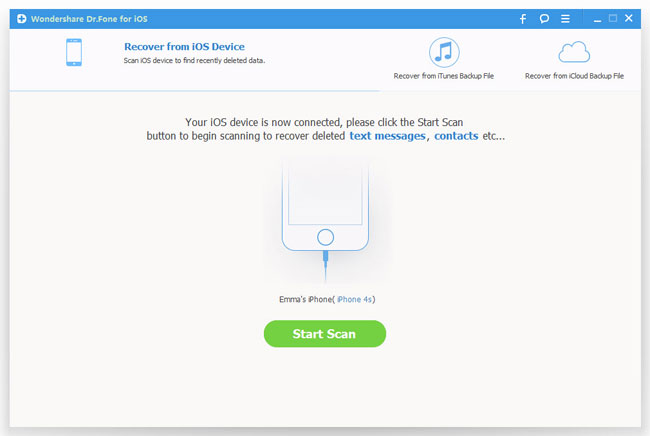 For iPad 1 users, you may need to follow the instructions displayed in the picture below to enter scanning mode of the iPad: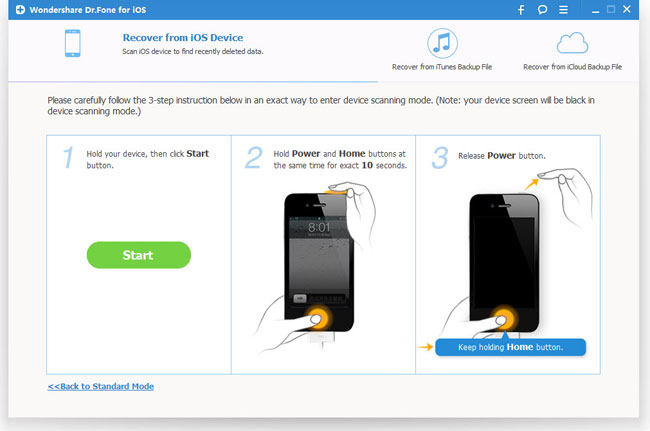 Step 3. Browse and export iPad bookmarks to computer
After the scan, all files, including Safari bookmarks, photos, videos, messages, etc on your iPad will be displayed on the left sidebar. You can select the bookmarks and export them to PC by clicking "Recover" button.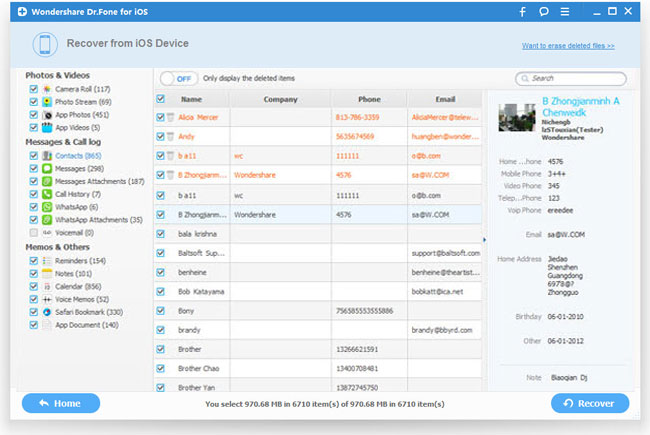 Alternatively, you can also export your iPad Safari bookmarks by using iCloud or iTunes. But the method introduced in this article is currently the best and most convenient way for you to export bookmarks from iPad to computer. You can simply download the free trial version to have a test.
Related Articles:
• How to Export Text Messages from iPhone to PC?